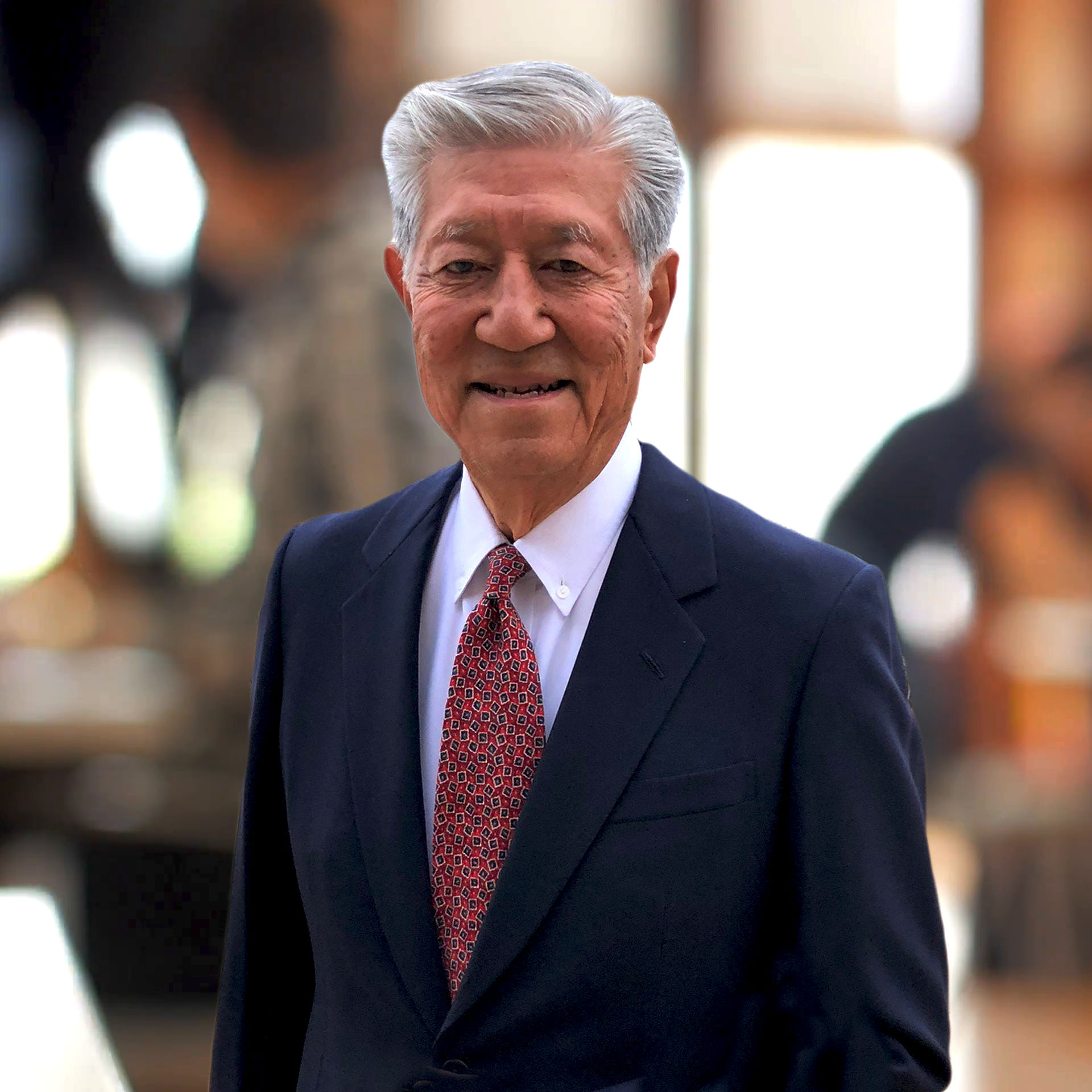 Bio
Phil Hiroshima is a graduate of University of the Pacific, McGeorge School of Law, and was admitted to practice in January 1972. Mr. Hiroshima is admitted before the United States Supreme Court, the United States District Courts of the Eastern, Northern, and Southern Districts of California, and the Supreme Court of California. He has also been admitted to practice (Pro Hac Vice) in the states of Oregon, Montana, Maryland, Florida, and Guam. He is a founding partner of Hiroshima Daggett. Phil Hiroshima also served in the United States Army, Honorable Discharge 1966-1968. In 2017, Phil received the Seventh-Day-Adventist World Church Lifetime Achievement Award from the Office of General Counsel.
Practice Areas
Civil Litigation
Insurance Defense
Non-Profit/Religious Entities Consulting
Corporate Business
Employment & Labor Law 
Education
Phil Hiroshima is a graduate of California State University at Los Angeles, with a B.A. and the University of the Pacific, McGeorge School of Law.
Experience
Mr. Hiroshima is a member of numerous professional associations and has done extensive volunteer work for community organizations. He was admitted to the American Board of Trial Advocates (ABOTA) in March 1995, and has conducted hundreds of cases on behalf of his clients. He has served as Judge Pro Tem for settlement conferences for the Sacramento Superior Court, and has served as a member of the American Arbitration Association, Attorney Evaluation Committee, for Northern California. Phil has lectured extensively globally on topics of Legal Issues in Church Administration; Prevention of Sexual Abuse of Minors; Avoiding Conflicts of Interest; and Conflicts of Interest and Fiduciary Duties of a Board Member of a Church Entity.
Mr. Hiroshima is approved defense counsel for Federal Insurance Company, CHUBB Insurance Company, Century Surety Insurance Company, Gencon Insurance Company of Vermont, Philadelphia Insurance, and Adventist Risk Management.
Presentations
Adventist Attorney's Conference, Berkeley, CA, September 2008, "Legal Issues Facing the Local Church and School."
Annual Risk Management Conference for Leaders of the Seventh-day Adventist Church in the North American Division, Adventist Risk Management, 2008 Risk Management Conference, San Mateo, CA, September 2008, "Friend or Foe – Due Diligence."
Annual Risk Management Conference for Leaders of the Seventh-day Adventist Church in the North American Division, Adventist Risk Management, 2008 Risk Management Conference, Mock Trial Presentation, "Child Sex Abuse, Liability and Damages," San Mateo, CA, September 2008.
Adventist Risk Management, Mock Trial Presentation, "Child Sex Abuse, Liability and Damages," North America Division of Seventh-day Adventists, President's Symposium, Silver Spring, MD, October 2008.
Life Talk, Hope Channel, Steve Gallimore Interview, September 2008, "How Christian Lawyers Can Practice in Today's Society."
Annual Risk Management Conference for Leaders of the Seventh-day Adventist Church in the North American Division, Adventist Risk Management, 2005 Risk Management Conference, Anchorage, AK, September 2005. "Pastoral Hiring and Firing."
Adventist Development and Relief Agency, United Kingdom (ADRA-UK), Board of Directors, Watford, UK, June 2005. "Fiduciary Duties of a Board Member of a Church Entity or Corporation," "Avoiding Conflicts of Interest" and "Child Abuse Prevention."
West Indies Union Conference of Seventh-day Adventists, Mid-Year Meetings, Mandeville, Jamaica, W.I., May 2005. "Fiduciary Duties of a Board Member of a Church Entity or Corporation and Avoiding Conflicts of Interest" and "Prevention and Identification of Child Abuse."
Pacific Union Conference of Seventh-day Adventists, Office of Education, Principal's Education Seminar, Las Vegas, NV, April 2005. "Prevention and 

Identification 

of Child Abuse."
North American Division of Seventh-day Adventists, President's Symposium, Battle Creek, MI, October 2004. "Fiduciary Duties of a Board Member of a Church Entity or Corporation" and "Avoiding Conflicts of Interest."
Southern Adventist University, Board of Directors, Cohutta Springs, GA, October 2004. "Avoiding Conflicts of Interest."
Caribbean Union Conference of Seventh-day Adventists, Trinidad, Port of Spain, June 2004. "Legal Issues in Church Administration," "Prevention of Child Abuse."
Adventist Risk Management, Las Vegas, NV, March 2004. "Strategies for Meeting the Sex Abuse Victim to Mitigate Damages."
Southern California Conference of Seventh-day Adventists, Risk Manager's Conference, Eagle Rock, CA, April 2003. "Prevention of Sexual Abuse of Minors."
Adventist Development and Relief Agency (ADRA) Pan Europe Conference, Salzburg, Austria, June 2002, "Avoid Conflicts of Interest as an ADRA Member."
Adventist Development and Relief Agency (ADRA) Pan Asia Conference, Chiang Mai, Thailand, June 2002. "Avoid Conflicts of Interest as an ADRA Member."
Lake Union Conference of Seventh-day Adventists, Berrien Springs, MI, May 2002. "Fiduciary Duties of a Board Member of a Church Entity or Corporation."
Inter-American Division of the Seventh-day Adventists, Miami, FL, May 2002. "Fiduciary Duties of a Board Member of a Church Entity or Corporation."
RIMS (Risk and Insurance Management Society, Inc.) – Religious Non-Profit, San Francisco, CA, May 2000. "Corporate Directors' Fiduciary Duties: An Overview."
Consumnes River College, Department of Sociology, Sacramento, CA, 1996 -2008. "The Japanese-American Experience During World War II."
Fall Education Council, Northern California Conference, Pleasant Hill, CA, November 2000. "Workplace Harassment and Conducting an Effective Investigation."
Annual Risk Management Conference for Leaders of the Seventh-day Adventist Church in the North American Division, Adventist Risk Management Conference, Rochester, NY, September 2000."Discussion of Conflicts of Interest: Issues Concerning Directors and/or Officers of Charitable or Nonprofit Organizations."
Combined Board of Directors of Adventist Risk Management; Adventist Risk Management: Adventist Risk Management; Gencon Insurance Company of Vermont; Gencon Insurance Service, Inc, Gencon Agency, Inc., Gencon Self-Insurance Service, Stowe, Vermont, 1999. "Avoiding Conflict of Interest by Overlapping Boards."
Adventist Development and Relief Agency (ADRA), Pan Asian Regional Conference, Bangkok, Thailand, December 1999. "Avoid Conflict of Interest as an ADRA Member," "Recognizing and Preventing Child Sexual Abuse."
Adventist Forum, Pleasant Hill, CA, April 1999. "General Conference Leadership Crisis." Northern California Conference of Seventh-day Adventists, Department of Education, Pleasant Hill, CA, 1994, 1998, 1999. "Employment Issues."
Annual Risk Management Conference for Leaders of the Seventh-day Adventist Church in the North American Division, Cincinnati, OH, 1998. "The Duty of Care of an Insured to the Insurer."
Pacific Union College, Angwin, CA, 1998. "What is Sexual Harassment and How to Avoid Claims."
Combined Board of Directors of Adventist Risk Management; Adventist Risk Management: Adventist Risk Management; Gencon Insurance Company of Vermont; Gencon Insurance Service, Inc.; Gencon Agency, Inc.; Gencon Self-Insurance Service; Gencon Financial Services, Stowe, VT, 1997. "The Duty of Care of an Insurer to the Insured."
University of California, Davis Medical Center, Medical Resident Program. "Testifying Within your Area of Expertise."
Pacific Union Conference of Seventh-day Adventists, Department of Education, Westlake Village, CA, 1993, 1996. "Avoid Sexual Misconduct and Sexual Harassment Claims."
North American Division of Seventh-day Adventists, Attorneys Conference, San Diego, CA, October 1995. "What Do Seventh-day Adventist Attorneys Want and Need from Their Church."
Publications
JD 2000. Legal Publication. "Fiduciary Duties of Corporate Directors: Furthering the Mission of the Church."
Ministry Magazine. November 1999, International Journal for Pastors. "Sexual Involvement with Parishioners."
JD 1998. Legal Publication. "Ready to Testify About Your Religious Beliefs?"
JD 1995. Legal Publication. "Should the Church File Cross-Complaints?"
JD 1995. Legal Publication. "Taxing the Offering Plate."